LOUISVILLE, Ky. (WDRB) – A woman is lucky to be alive after a car exploded while she was inside.
It happened around 12:30 Monday afternoon at a shopping plaza at South Hurstbourne and Six Mile Lane in Jeffersontown.
Witnesses say the woman was leaving a store, got into her Dodge Journey, and backed out of her parking spot. When she put the SUV in drive, there was a large explosion.
"What I heard was the loudest explosion ever. Windows went flying. It was like something you would see out of a mob movie," said Jennifer Hodge who was working nearby.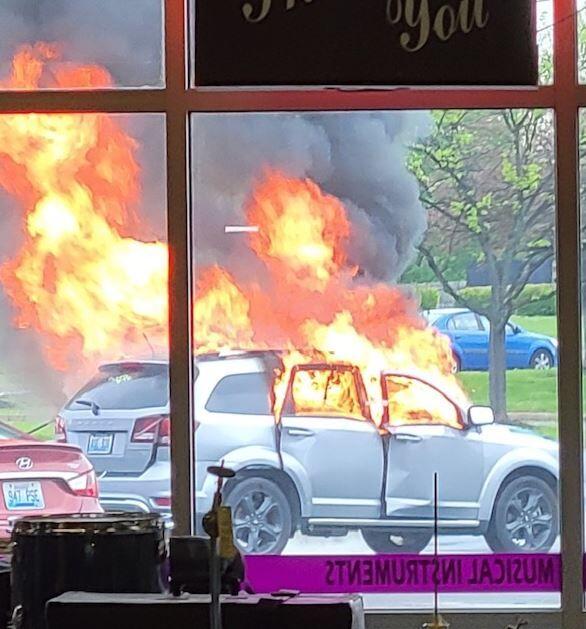 Hodge immediately ran to the car and the woman who was still inside.
"I just jumped, I ran and I started to pull her out," said Hodge. "I thought she was caught between the airbag and the back of the seat."
Smaller explosions were still happening in the car as the female driver was being pulled out. Hodge led the woman to a nearby curb as rescue crews arrived.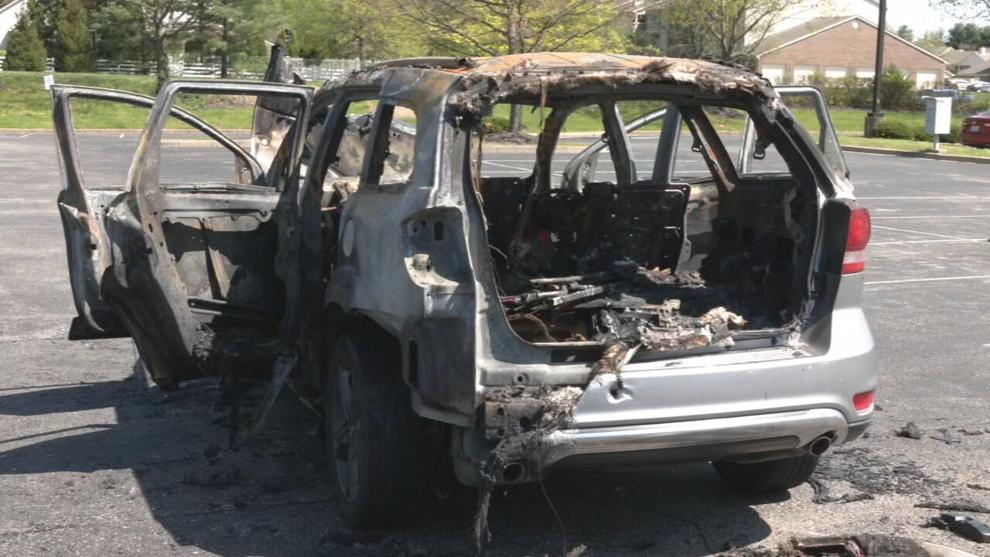 The explosion was so large, part of the windshield was found nearly 40 feet away from the burned vehicle. Those who work at stores nearby also heard the blast and rushed to move their cars from the nearby fire.
The woman suffered second-degree burns to her hands, face and head but her injures are not life-threatening, and she was talking with firefighters once they arrived.
"She [Hodge] is a hero. And material things can be replaced and in the heat of action when it's happening to you sometimes you don't realize that," said Maj. Tony Lawson with the Jeffersontown Fire Department.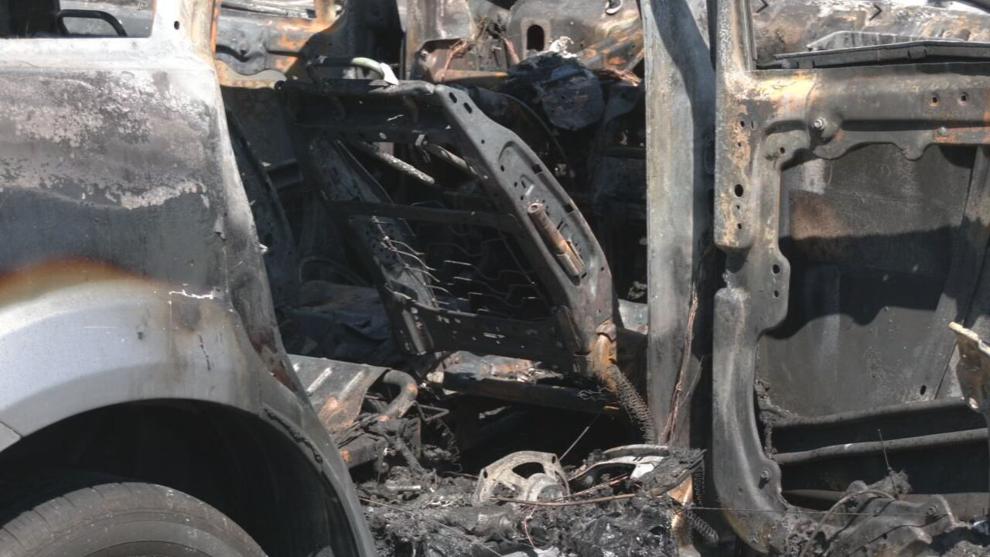 Fire officials say they do not yet know what cause the explosion but that the woman was rescued with only seconds to spare.
As Hodge looks back at photos of the fire and its intensity, she still can't believe what happened.
"I am surprised she made it. I am surprised she made it out," said Hodge wiping away tears. "God puts us in our places where we need to be and I think I was her angel."
Copyright 2022 WDRB Media. All Rights Reserved.